Welcome to Melbourne Clinical Hypnotherapy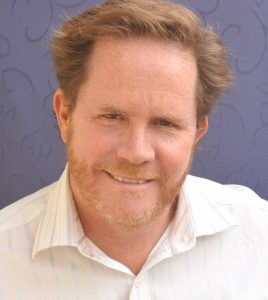 With over 20 years experience, Melbourne Hypnotherapist, Dr. Bruce Alexander offers private hypnotherapy consultations at his clinic at 77 Willsmere Rd, Kew.
Hypnotherapy is a quick way to achieve a relaxed and focused state of consciousness which is similar to that experienced during meditation. Deep relaxation is healthy for the mind. However this altered state of awareness can also be used to improve your quality of life in many different ways and help you to change the behaviours you want to change.
A good hypnotherapist is a life coach who helps keep you on track, overcome obstacles and improve on your strengths using positive imagery and positive suggestions.
If your life is affected by any of the following issues, then hypnosis can help you to:
Address relationship issues

Overcome fears and phobias including fear of flying, spiders, needles, heights and public speaking

Address sexual problems

Adolescent problems
Contact Melbourne Clinical Hypnotherapy for more information and bookings on (03) 9853 3221
Unsure if hypnotherapy is right for you? Call (03) 9853 3221 to book a free 15 minute phone session before booking.
Private health insurance
Check with your private health insurance provider to see if hypnotherapy is covered by your insurance cover. The following companies are known to include hypnotherapy in their cover. Check your personal coverage to be confirm to what rebate you may be eligible for.
Australian Unity Health Limited
CBHS Health Fund
CDH Benefits Fund
CUA Health (quit smoking only)
Grand United Corporate Health
HBF Health
Health Care Insurance (quit smoking and weight loss only)
Health Partners
health.com.au (limited cover and only if signed off by a GP)
Medibank Private (only if you have bonus extras)
Navy Health
Nurses and Midwives Health
Phoenix Health Fund
Queensland Country Health Fund (quit smoking and weight loss only)
Railway and Transport Health Fund
Teachers Health Fund
Westfund
Melbourne Clinical Hypnotherapy is accessible for people in: Abbotsford, Armadale, Balwyn, Bentleigh, Black Rock, Box Hill, Brighton, Brunswick, Bulleen, Bundoora, Camberwell, Canterbury, Carnegie, Caulfield, Chadstone, Cheltenham, Clayton, Coburg, Collingwood, Deer Park, Doncaster, Elsternwick, Eltham, Elwood, Epping, Essendon, Fairfield, Fitzroy, Footscray, Glen Iris, Glen Waverley, Glenhuntly, Greensborough, Hampton, Hawthorn, Heidelberg, Highet, Ivanhoe, Kew, Kooyong, Lalor, Laverton, Lower, Plenty, Macleod, Malvern, Middle Park, Moonie Ponds, Melbourne, Moorabbin, Mount Waverley, Murrumbeena, Northcote, Oakleigh, Ormond, Parkville, Pascoe Vale, Port Melbourne, Prahran, Preston, Richmond, Rosana, Sandringham, South Yarra, Spotswood, St Albans, St Kilda, Surrey Hills, Templestowe, Thornbury, Toorak, Tullamarine, Williamstown, Yarraville, North Melbourne, South Melbourne, East Melbourne, Melbourne.
Melbourne Clinical Hypnotherapy Pty Ltd (ABN 74 368 102 492)